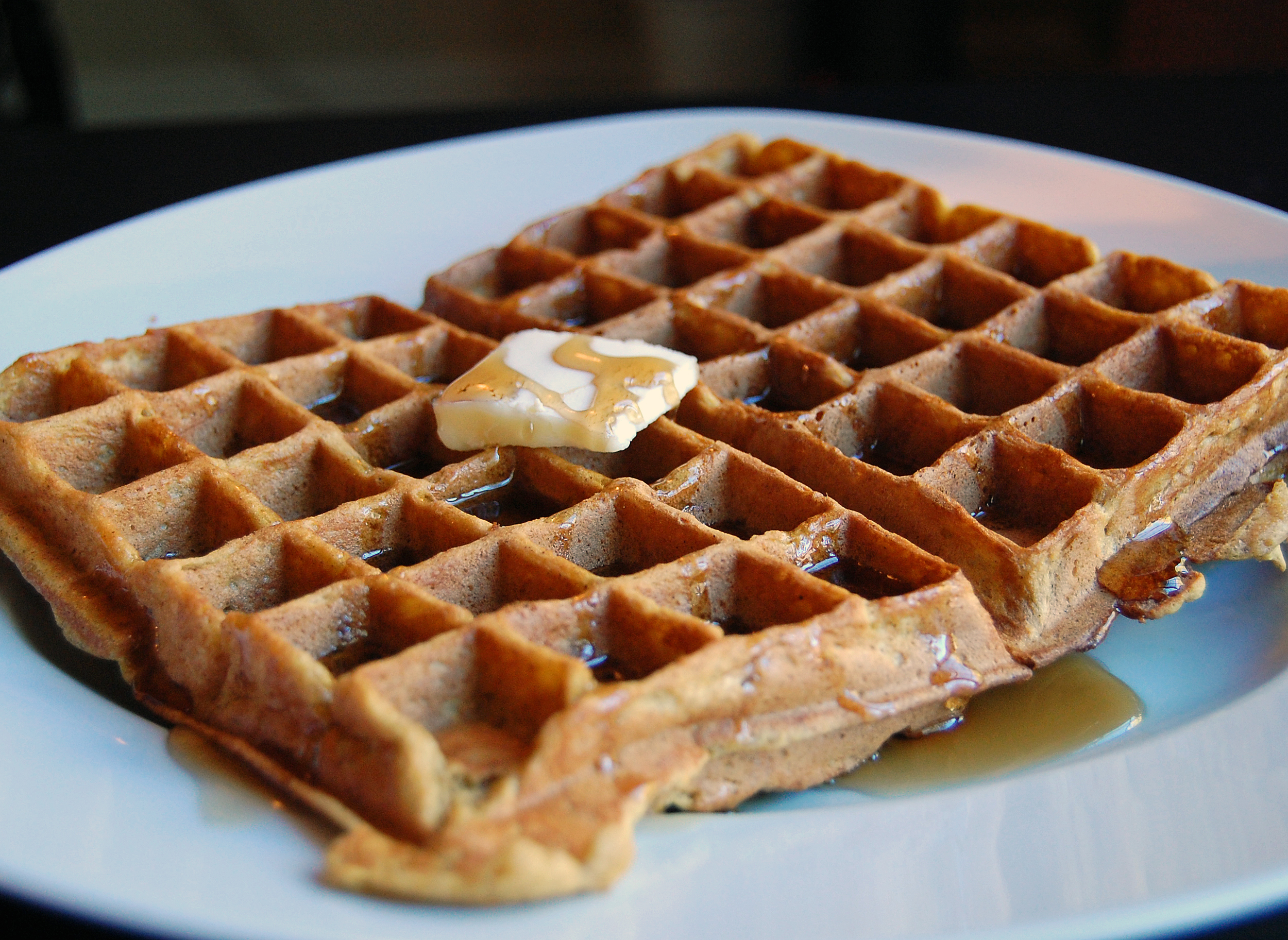 Pumpkin Waffles
*adapted from several sources


1 1/4 cups all-purpose flour
1 1/4 cups whole wheat flour
1/3 cup packed light brown sugar
2 1/4 teaspoons baking powder
1 teaspoon baking soda
1/2 teaspoon salt
2 teaspoons ground cinnamon
1 teaspoon ground ginger
1/4 teaspoon ground cloves
4 large eggs
2 cups buttermilk (or add a little lemon juice or vinegar to regular milk)
1 cup canned solid-pack pumpkin
3/4 stick (6 tablespoons) unsalted butter, melted
Cooking spray for waffle iron
Maple syrup


Preheat oven to 250°F and preheat waffle iron.

Sift together flour, brown sugar, baking powder and soda, salt, and spices. Whisk eggs in a large bowl with milk, pumpkin, and butter until smooth. Whisk in dry ingredients just until combined.

Fold them gently into the waffle batter, until just combined.

Spray waffle iron with cooking spray and spoon batter (about 2 cups for four 4-inch Belgian waffles) into waffle iron, spreading quickly. Cook as you normally would cook waffles in waffle iron

Transfer waffles to rack in oven to keep warm and crisp. Make more waffles in same manner.