I am different from a lot of the homeschool moms that I know because I work outside the home.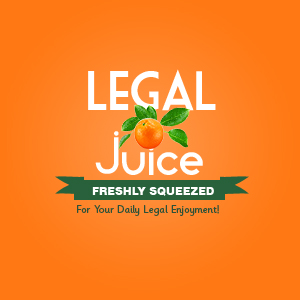 I was a stay-at-home mom for 9 years. I did the whole drop-the-kids-off-at-school, go-to-the-gym, get-a-manicure, hang-out-at-Starbucks, go-shopping, ladies-who-lunch-thing for a few years. But I really felt that with both girls in school full-time, I needed something else to be fulfilled.
Although I have very strong negative opinions on certain societal pressures, I have very mixed feelings about women working. I completely feel that women are equal to men and that they should be paid the same wages as men for the same work. I am proud to be a woman and I am proud to stand up for women's rights. The other night, Jason was telling me how the President of Princeton University, Nancy Tillman had complimented him and what I focused on was not that my husband received these accolades, but that the President of an Ivy League school was a woman! I want to prepare my girls for satisfying and fulfilling, inspiring and challenging careers. Yet, I also feel that being a mother and a wife are challenging, fulfilling, satisfying and inspiring and the most important job any woman can ever have. Sometimes it bothers me that society seems to think being a mom and wife is not enough; it definitely bothers me that I don't think it is enough. We are complex individuals, you know.
The summer before A was to start third grade and P was to start first grade, I was having the above conversation with some women whom I adore at my church. One of them happens to be on the Library Board of Directors and knew that they had been talking about hiring a "mom" to work there, so that the library can become a little more friendly to the parents, meet the needs of parents and school-age children, etc. She encouraged me to apply.
I have always been a big library supporter. As a child I devoured books about pioneers (beginning, of course, with the
Little House
books by Laura Ingalls Wilder) but I could not get enough of this time period and our children's librarian knew my name and ordered books just for me. Obviously in college I spent huge chunks of time in the carrels. As a young mother, I brought my girls to the library at least once a week. The librarians at our local public library knew me on sight. I was told that they were thrilled when I requested an application, the librarians spoke to the Director on my behalf and the job was mine before the interview.
Going back to work after not working for 9 years was like starting a new life. My mom always said that when she went back to work she was no longer someone's mom or wife, but her own person. I get that. I enjoy knowing that I am respected for my mind, my brain, what I can do, my thoughts, my abilities. I like having conversations about recommended reading lists and whether we should weed all of the books from the 1970s and earlier with politically incorrect titles. I find it stimulating to talk about banned books and censorship and meta search engines. Going back to work also meant that I made friends with people who had interests similar to mine, not just kids the same age as mine. It meant having meaningful conversations about things that interested me and mattered to me. It meant being able to discuss books with these people and to have people to go out for tapas with and a reason to go to happy hour. My work friends were the ones to get me started reading blogs, which encouraged me to try writing a blog again (I had written several blogs over the years but my mom & Jason's cousin were the only ones to read them! lol. A big thanks to them for always being there!)
Over the last three years I advanced from a Circulation Librarian to a Reference Librarian and most recently to the Assistant Children's Librarian. I love what I do. I find it satisfying and fulfilling to help people find just the right book or piece of information. I find it inspiring to help children find books that will hopefully inspire a lifelong love of learning. I find it challenging and rewarding to come up with new and innovative programs for the library, most recently my ESL Story time for 3-4 year olds was at the top of my lifetime list of rewarding experiences.
I worked at the library for two years before we decided to homeschool. When we made the decision to homeschool, I strongly considered leaving the library. I don't work for the money. But my awesome boss told me that she admired me for taking my girls' education in to my own hands and that she would accommodate my schedule and encourage me to bring my girls to work with me. She has offered me carte blanche at creating homeschool programs and meeting the needs of homeschoolers.
I work anywhere from 9 to 14 hours a week. Last year, my mom gave the girls sewing lessons on one day each week when I was at work. When the girls do come to work with me, we usually plan things so that they have some independent work to do while they are there. At least that is what they are supposed to do, but my co-workers make the girls feel comfortable and give them little jobs to do or chat with them or bring them snacks. Then, when the public school kids get out of school, they pore through our doors and my girls get to hang out with old public school friends and have made some new ones. This is sort of a best of both worlds situation for us, the girls get the feel of being around a large group of kids while doing some independent work and also hanging out and being social. Unsocialized is one thing my girls will not be as long as I am working!!
At the same time, it's challenging. I have a set schedule. Approximately 9 months out of the year I am in charge of several weekly programs, the only way I can take off from work is if it is absolutely necessary. This means we miss field trips and some opportunities :( My schedule is set months in advance, homeschool activities are not planned until early September or the week before, this means that my girls may not be able to do certain weekly activities that they would enjoy. This makes things difficult and at times I feel like I am letting my girls down a little.
I have had conversations with the people I work with, so this will come as no surprise. There are often times when I think I should stop working and devote myself full-time to homeschooling my girls, allowing us to go on any field trip, be part of any activity and have a lot more freedom. But, then I think of how great it is that my girls get to hang out with public school kids at the library; they have a certain freedom, since I am working. I am present, at my desk, but they are wandering the floor with friends. I think that even though we sacrifice some freedom and opportunities, there is the trade-off of having my girls not only feel like the library is quite literally their second home, but also of seeing their mom working and making a difference in our town. They hear people talking about books and have come to view books and reading as worthwhile activities. They know what goes in to planning programs. I model behaviors of teamwork and brainstorming and professionalism. My girls see their mom being valued in the workplace. And my girls are often given jobs to do by my boss, myself and my co-workers, so they feel a sense of accomplishment, value, contribution, pride.
We are missing out on some opportunities because of my work, but most of the time, I think the trade-off of my working 9-14 hours a week is worth it for our family.