Today I am linking up with The Nester for
My favorite room in my home is the
We have a very open floor plan.
Our dining room opens to the living room.
It's great for holidays because I can easily accommodate several tables of people throughout the two rooms,
but it seems like we are all in one room.
We keep the TV in the Family Room,
so our living room is a place to just hang out and talk, be together, play games, entertain.
Last summer we bought a Big Mac
We decided to keep it in the living room for a variety of reasons.
But I just can not seem to come up with a furniture arrangement that I love with it in there!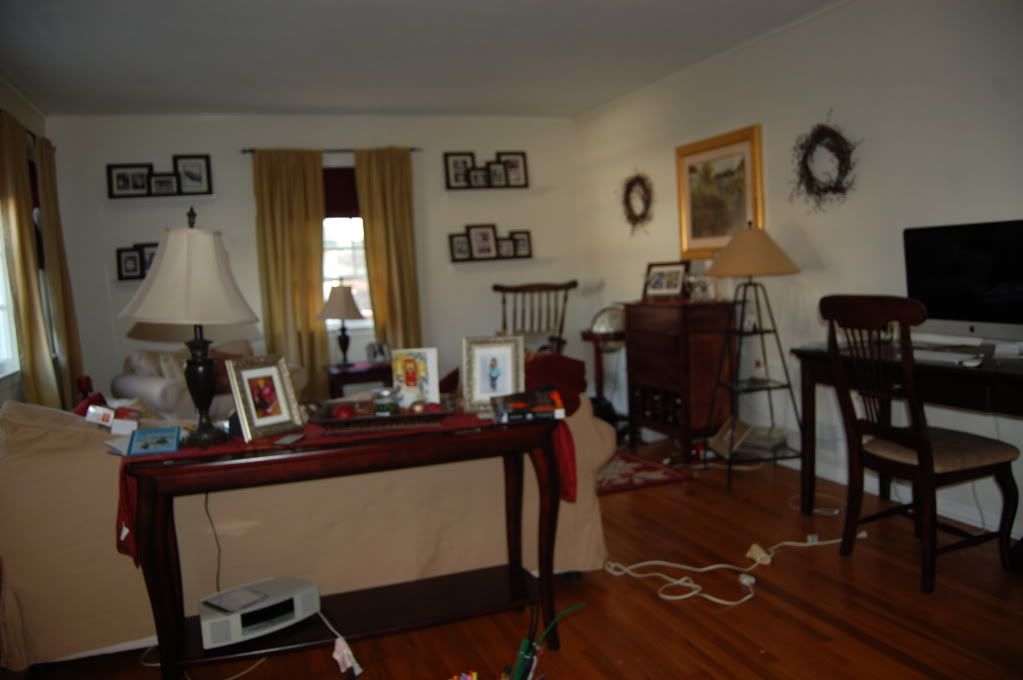 I tried moving the couch to the opposite wall and making a separate sitting area from the computer area.
(I took these photos as I was moving furniture around, which is why there is an extension cord on the floor...)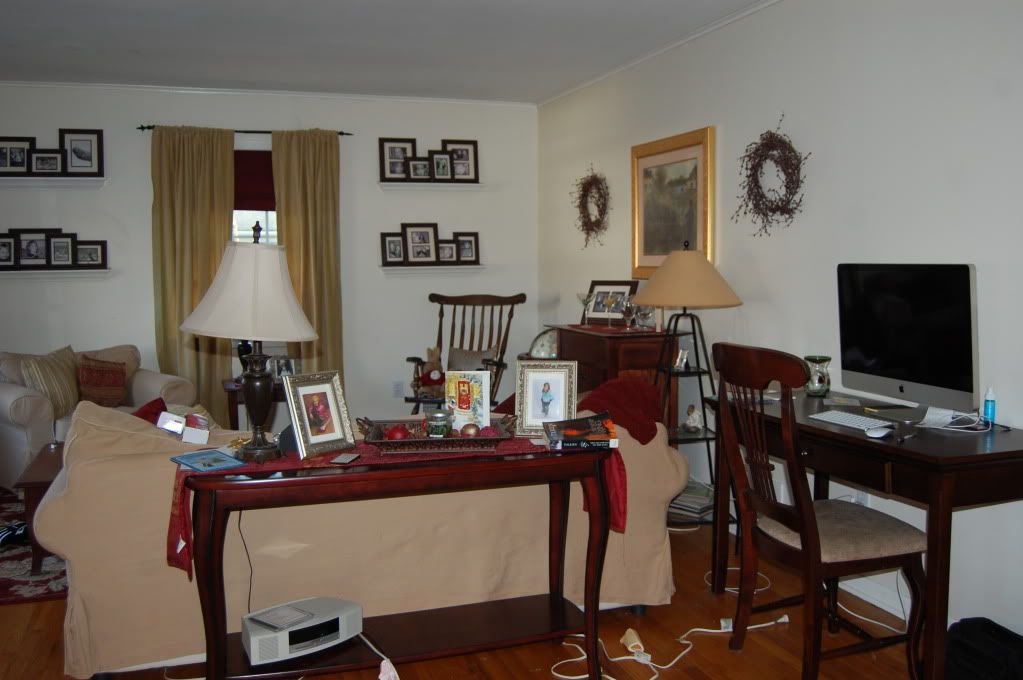 I tried having the couch in the middle of the room with a walkway into the sitting area on the left side.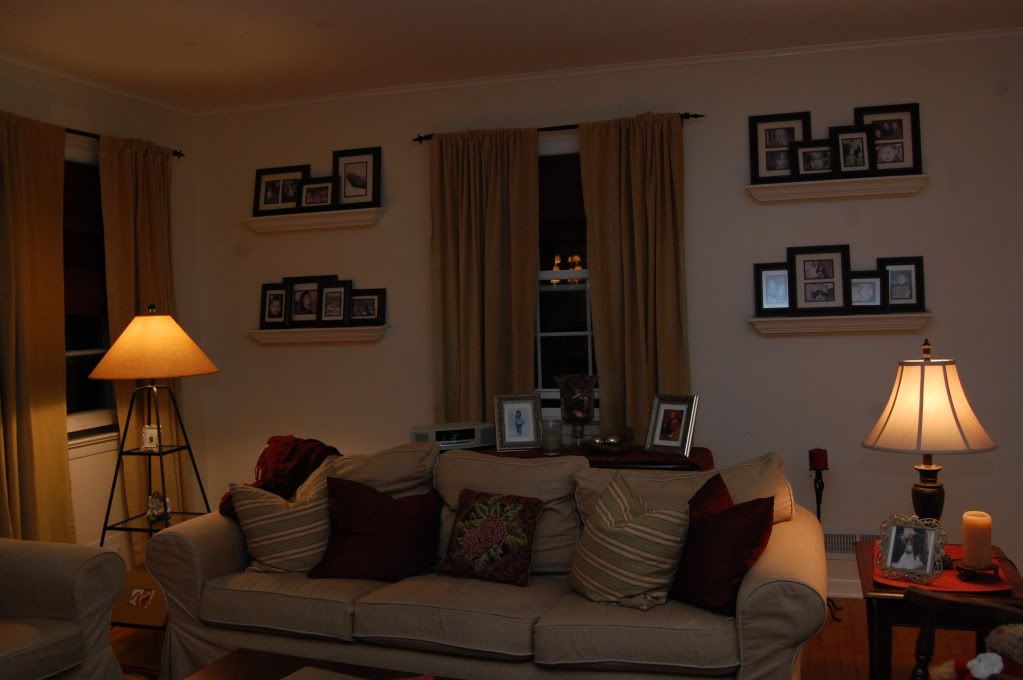 My most recent configuration is having the couch in front of the side window and although you can't tell from this photo, the computer ends up being part of the room.
I am still trying to come up with ideas...
GOT ANY
IDEAS
for me on how to configure this?
I would sure appreciate them!
Every January, Jason and I sit down and figure out some goals for our home together.
First on our list is replacing our roof.
We've already sent in the contract, just waiting for the right weather ;-)
Second on MY list is for Jason to get the house power-washed.
Third on our list is to replace the window in our bedroom.
We replaced all of the other windows two years ago, but we had a tree that needed to come down RIGHT outside that window and felt it was best to wait for the tree to come down BEFORE replacing the window...since there is always the chance of breaking a window.
And when things get put off...welll, they get put off...and off...and off...
I would also like to replace our kitchen floor
the previous owners had it installed.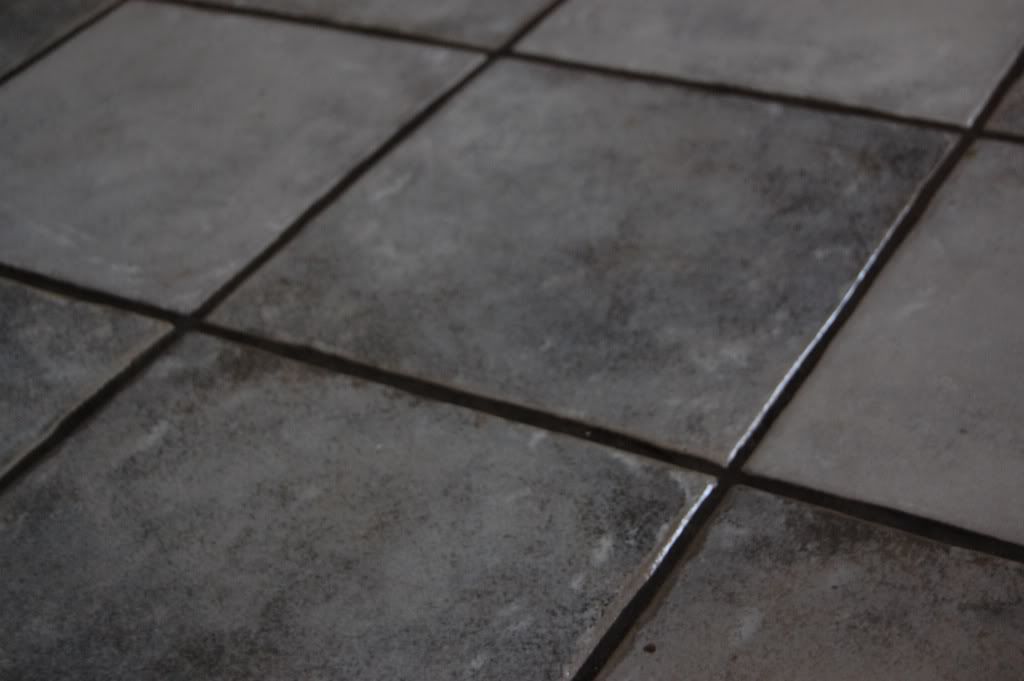 First of all it's gray,
and I am a beige person.
I have a thing about beige and gray together...for me, it's one or the other.
In my humble opinion, you can't do gray and brown.
And the rest of my house is beiges, browns, crimsons, greens...
Secondly, although I had always wanted ceramic tile...I despise it.
It's hard on your feet and back, even with the gel mats by the sink and stove.
You can drop plastic on it and the plastic will break.
The grout seems dirty to me no matter how often I seal it.
It just never seems clean.
I want something maybe like this:
Easy to wash, easy on my back...neutral.
What are your goals for your home this year?