On Monday,
Susan
shared that she and I have started a Pinterest board
It is our hope that together we can have a large collection of valuable resources for homeschool moms
ALL IN ONE PLACE.
Need a science experiment?
An art project?
Lit Circle ideas?
Writing prompts?
Math games?
Tricks to help multiplication tables stick?
Susan and I have spent the last month discussing how to proceed with
We wanted to do something that would be useful to the homeschool community
and yet
not be a HUGE time commitment since we both work part time
(we both work at libraries--did you know that??)
and we both homeschool.
where all kinds of homeschool resources are kept in one place
may be a useful tool to homeschool moms.
We also decided to host a shared weekly linky
Did you...
...create a geography game?
...do a cool science experiment?
...come up with an awesome memorization tool or list?
...read a great book about homeschooling or child development?
...have a terrific read-aloud to recommend?
...have great luck with a writing project?
...do a creative art project?
...have an organizing brainstorm?
...host an educational party or workshop?
...have homeschool record keeping tips?
...figure out the secret to getting your kids to clean their room?
Well, write a post about HOW you did it so that another homeschool mom CAN DO IT TOO!
And link it up!


Every Wednesday
starting
February 1
at
or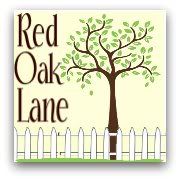 Feel free to link up old how-to posts about a homeschool project
or home organization idea
or fantastic recipe...
Please feel free to link up
any post
that you wrote at any time
that
another homeschool mom
HOW to do something
that may help her!
Also, if you have any resources that you think we should include on the
Pinterest boards
, please let us know in the comments section.