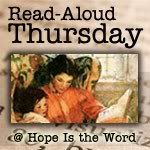 I wouldn't necessarily characterize us as interest-led learners, we use a curriculum to guide us. But when we find something that we want to explore more, we spend as much time as we need reading looking things up on line, watching videos and reading additional books. Sometimes we take detours that last for weeks.
This week our history book introduced the topic of Vikings. My husband can trace his family's lineage back to Vikings...once the girls heard this...well, a call to MacDaddy was in order and then a trip to the library was necessary! My husband's open-minded hippie parents could literally have written the book on homeschooling and provided tons of resources, some of which have to be transferred from other libraries.
But we were able to get these books as were recommended by Susan Wise Bauer in Story of the World, Volume 2.
These were all great books, well written, supplying a lot of additional information on life over a thousand years ago.
We spent several months last year digging into Greek and Roman myths and plan to do the same with Norse myths.
My favorite resource this week is Crash Course in World History. Karen at Homeschool Girls had posted about this and we checked it out this week. I knew I loved it when I saw that John Green was involved in it. I adore John Green!! I agree with Karen that this is not for everyone and parents should watch alone before they watch it with their kids. It's intended for a young adult audience.
I was SUPER psyched to see that Hank Green does similar videos on Biology!
Line 1: fun times with the homeschool neighbors, grilling with the hs neighbors, I found time to do yoga every day this week!, we LOVE Scrambled States!
Line 2: Apples to Apples <3, watching yeast bubble up & foam depending on water temp & sugar added; Chinese take-out :); reading Bible Stories for Children every night before bed :)
Line 3: we finished Grammar Town (loved this program!), we've been learning about Vikings-lots of additional reading because we are interested!; finding time for art EVERY DAY, mixing colors :)
Line 4: more art journals, artist study-we did Picasso this week; the girls were inspired to replicate "The Scream" one day; watching Crash Course in World History
In my life this week… I've been thinking a lot about my goals for my girls' education.
In our homeschool this week… we finished up Michael Clay Thompson's Grammar Town. I loved this program! I bought Grammar Voyage, but I think we are going to take a little break right now to pursue some other interests.
When we began Story of World, Volume 1, I had neglected to read the beginning of the book which states the importance of summaries. Over the last few months, the girls have been copying the narrations in the Activity Book for SotW 1 into their history binders. We finished that project up this week too!
We also started Fun Fridays! We celebrated Read Across America by spending several hours reading in bed, we played Scrambled States and did some Mad Libs and started our Artist Studies. We've decided to games and artist studies will be part of every Friday!!
My favorite thing this week was… A and my mom deciding to read Diary of Anne Frank and discuss it. They read it on their own and get together to discuss it.
What's working/not working for us… I am really focused on college prep and making sure that we are working toward that goal and quite frankly that is taking a lot of joy of learning out of it for us.
I'm reading… Lone Wolf by Jodi Picoult
I'm cooking… Beef Daube
I'm grateful for… my mom starting this little book club with A!
I have also been keeping up with 40 Bags in 40 Days!
When we bought our second house, I had discarded a TON of stuff and had a place for everything and everything in it's place...I was super organized and it's my goal to get back to that; to eliminate the clutter and unnecessary items we have accumulated.