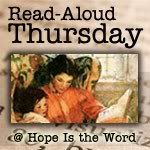 We've been reading D'Aulaire's Norse Gods and Giants.
I had heard how beautiful the D'Aulaire's Mythology books were when we were devouring everything on Roman and Greek mythology last year. There are so many books on Roman & Greek Mythology, however, that D'Aulaire's was just not a favorite.
There are not nearly as many books on Norse mythology, so we were really pleased to immerse ourselves in this book this week. The illustrations are gorgeous. The writing is also very flowy and flower-y and just brings us this sense of peace and good literature.
Allie and Piper are really enjoying adding the Norse Gods to their Book of Mythology (just notebooks they made themselves last year with drawings of each god or goddess and their powers, a synopsis of their story--the girls did this on their own with no prompting from me).
The thing I am finding the most fascinating is that my girls keep making connections between Greek and Roman myths and even the Bible stories we are reading.
LOVE when it all comes together for them!
My favorite resource this week is the art classes the girls are taking at the local university art museum.
Every week I am completely amazed at their work!
We are so fortunate to have this fantastic resource!
The teachers teach at the School of Fine Arts and there are TAs-students who assist the teachers.
I don't know what I love more - my girls spending time on a college campus taking classes, the experience of knowing what a TA is (and how awesome most TAs usually are!) or the skill they are developing in these classes.

Right - to -Left
A made a yummy, yummy fruit salad for first our book club meeting (I can't think of fruit salad without singing the Wiggles song!)
Warm temperatures made for LOTS of school outside - we were SO grateful to not be chained up inside on beautiful days! We had LOTS of outside time with friends this week!
We learned about Thor and Odin and made connections to who their Greek and Roman couterparts are.
Allie had been BEGGING to watch the movie "Thor" and it worked into our curriculum this week!
Fun with friends outside of art class :) LOVE these girls!
Works of art the girls created in art class:)
Lunch with my mom on Thursday :)
More lunch with my mom on Thursday :)
A sewing school field trip to a fabric warehouse :)
We also spent an afternoon this week hanging with my grandma!
I am so thankful to all of you who prayed for my grandma's sister this week :)
She made it through her surgery and her surgeon felt good with the results.