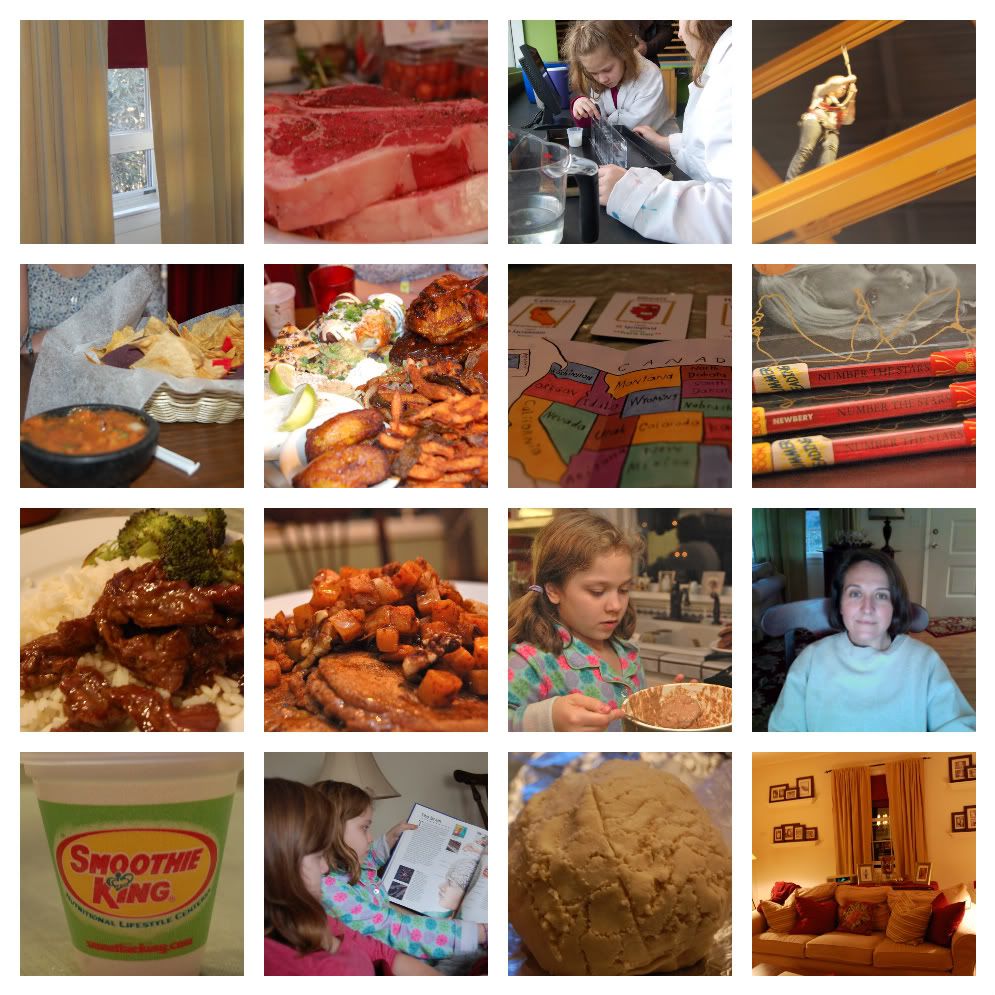 Top Left to Bottom Right
(clockwise)
We enjoyed warm temperatures and open windows and a great smelling home!
We enjoyed grilled steaks and beer on the deck :)
We enjoyed experiments at Liberty Science Center
and 12 year olds facing their fears :)
We enjoyed a new-to-us local Mexican place that was AMAZING!!
We played a lot of Scrambled States - by George, these girls are good at geography!
We are watching the Waltons (TV show set in the 1930s). One episode we watched this week was about German Jews seeking refuge in the US. This prompted us to read Number the Stars to gain more perspective on this time period.
I tried many recipes from Pioneer Woman & Tasty Kitchen.
P poured pancake batter on griddle and flipped the pancakes all by herself!
A had her 12 year old check-up and got shots :( so a Smoothie King reward was necessary!
We read about the brain & made salt dough brains.
I did my after-Christmas cleaning and re-arranged furniture :)
Love and peace to you this weekend, friends.